We have created theHub to support our clients in creating forecasts and developing their expertise quickly and easily. We share our knowledge in order to help you create an efficient, successful and enjoyable forecasting process. theHub is made for you and is an opportunity for you to take a look at our latest innovations, trial new products, and take part in online training. It is accessible 24/7 and hosts everything you need to become an expert forecaster. theHub is a central J+D resource based on forecasting best practice, and it is available to those who purchase bespoke models, attend our training courses or are embarking on an FC+ trial. Our interactive online training is also available within theHub.
There are 3 elements to theHub
Data
EpiCube is an epidemiology database for multiple therapy areas (inc Oncology), multiple diseases, attributes, countries, age groups and genders.
Software
This section provides manuals and videos for our FC+ software to help you get up and running, plus it features some useful hints and tips.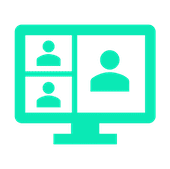 Training
Our online training platform provides an opportunity for you to learn all about forecasting as and when you choose.