The Benefits of SaaS For Pharmaceutical Forecasting.
Learn why SaaS is becoming essential within the pharmaceutical forecasting environment.
Most of us will have experienced a SaaS (software as a service) offering within our working environment, and the COVID-19 pandemic has seen most businesses move towards these cloud-based software solutions as the necessity for remote working continues to increase. 
SaaS solutions are, in fact, among the fastest-growing segments in the IT industry and are becoming the go-to for many organisations for a variety of reasons, including flexibility and affordability.
The sudden exponential growth in remote working has brought the future of work forward with SaaS and cloud. Even at a basic level, the need for businesses to communicate effectively from remote locations has seen a significant rise in the utility of SaaS communications platforms such as Teams and Zoom. 
Here we look at the benefits cloud-based platforms offer to organisations and, more specifically, why they are becoming essential within forecasting for pharmaceutical and biotech companies.
---
Enabling Collaborative Working
Every company needs to interact with their customers, and most will work with a CRM (customer relationship management) tool, a cloud-based platform, for customer interaction, interdepartmental collaboration and sales performance insights. Sales and marketing teams rely on their CRM for high-level management of their customer relationships and activity. Forecasting teams, in a similar way, benefit from having a centralised software platform where pre-built models and expert insights exist, to achieve alignment of processes without the high cost and effort of building models ad hoc. A cloud-based forecasting solution provides a secure, collaborative environment where global teams can quickly tap into forecasts and keep up with real-time updates from around the globe in one shared interface. 
J+D are focused on innovation within pharma forecasting and are driving advances in software and technology to deliver powerful, transparent forecasting insights that make an impact. The FC365 platform has been developed by pharma forecasting experts and is built on over 20 years of forecasting experience. Keeping Excel with its well-known and trusted functionality at the heart and utilising MS Teams, forecast models can be maintained and large files shared, updated, and stored in one place, streamlining the collation of data, forecasts and assumptions. 
Here, in this innovative environment, forecasters can rely on robust systems with reliable outputs at a click of a button.​ Insights teams who require a new, streamlined approach to forecasting that has little impact in terms of integration into existing systems, (especially learning curve) now have a solution that simplifies and automates much of the process, reducing the risk of errors. At the top level, heads of regional or global forecasting will realise the value in a platform that is flexible and can be tailored to the company's specific needs.
---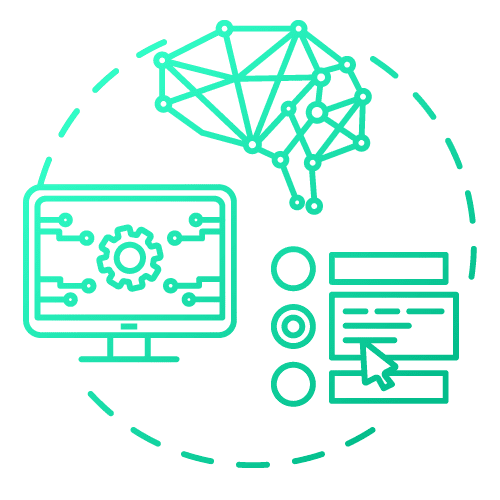 SaaS for Pharma Forecasting
Traditionally, teams involved in forecasting lose valuable time on admin relating to data management and consolidation as a result of organisational teams across regions or territories working in silos and often creating forecasting models to suit their own needs, resulting in multiple models and a lack of transparency around how the model is built. SaaS solutions within this environment offer time-saving efficiencies and remove the admin required which adds value for an organisation.
Using a platform such as J+D's FC365 offers one approach, one methodology and one baseline forecast number upon which to build a forecasting process. Here, multiple stakeholders can access pre-defined models to create forecasts which are transparent and consistent with the needs of the organisation rather than individuals. Built consistently in a modular step by step way, the models are aligned to best practice forecasting and can be tailored to your disease and your market. They are intuitive to create and speed up the review process too. Both the process and the models promote positive conversations affording more time to formulate the narrative around local and global forecasts and provide more informed direction for the business.​
When it comes to seeing the big picture, teams at all levels want the ability to present forecasts confidently and FC365 offers users seamless access to reports and analytics with clear, easy and concise visualisations for enriched communication, with the ability to run scenarios 'in the moment' and impress audiences.
---
Supporting Digital Transformation 
The current pandemic has proven to be very effective at exposing vulnerabilities, most prominently in companies who remain wedded to legacy technology supporting slow, manual processes. Businesses that are further along in their digital transformation journey find themselves in a far better position during times of disruption because digital operating models are inherently faster, more agile, and resilient, and ideally suited to changing environments. There's no place for "we've always done it that way" in business anymore, meaning digital transformation, adapting existing business practices to new digital methods, must be a strategic priority for all organizations to increase efficiency and keep up with rapidly changing market demands. 
Aligned to client needs and built on best practice with all potential variables included, FC365 from J+D Forecasting supports the implementation of forecasting processes through proven change management methods resulting in continued compliance and maximum efficiency and alignment of regional or global forecasting.
Research shows that in some cases, employees working remotely are producing at a higher level. As companies progress on the journey from the current period of change and adjustment to a return to growth and the future enterprise, SaaS and cloud-enabled innovation provides a new arena for turning disruption into opportunity. 
---
Benefits of Moving to a SaaS Forecasting Platform
Scalability and Security
As SaaS solutions reside in cloud environments, they are scalable and have integrations with other SaaS offerings. Installation can remain within an organisation's own IT system to maintain data protection, plus the ability to add user licences when required gives the flexibility to scale your SaaS use up and down based on specific needs.
Lower Costs
SaaS can provide beneficial cost savings since it resides in a shared environment, where the hardware and software license costs are low compared with the traditional model. SaaS also allows small and medium businesses access to forecasting models and insights that they may not otherwise have due to the prohibitive cost of bespoke product development. 
Reduced Time to Benefit
As the software (application) has standard features, the user can perform a simple installation to have the application ready for use, reducing time spent on installation and configuration for immediate deployment across local and global teams.
Instant Access to Upgrades
With SaaS, the provider upgrades the solution, and it becomes immediately available for their customers. The costs and effort associated with upgrades and new releases are lower than the traditional model and the customer always has the latest version, meaning that the product you buy today isn't the product you still have in 3 years' time.
---
FC365 is a powerful, collaborative, pharmaceutical forecasting solution that empowers better decision making through effective insight generation and visualisation thanks to J+D proprietary forecasting software. With over 20 years of industry expertise, J+D's unbeatable pharmaceutical forecasting knowledge and tools help others define the direction for their business in an increasingly digitised world. The new application simplifies the complex nature of forecasting with a centralised process in one, shared cloud-based interface.
Demo bookings are available at https://jdforecasting.com/fc365/.