Multi-Client Course Dates 2019
16th-18th October. Boston.
Who should attend?
Our forecasting training workshops cater for pharma and bio-tech companies and individuals who are involved at any stage in the forecasting process – from those who create a forecast, those that carry out the MR that feeds into a forecast, and those that use the final forecast.
Companies that have already benefited from our training workshops: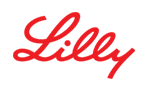 Key Benefits:
We use our extensive forecasting knowledge to provide various training opportunities through our 'Fundamentals in Forecasting' training program. We aim to help our clients enjoy, more thoroughly understand, and immerse themselves into the pharma forecasting process.
In-depth knowledge of pharma forecasting in an informal session, where attendee participation and interaction is encouraged.
Insight into various aspects of pharma forecasting to allow you to better understand, and create, forecasts.
Demonstrations of different types of forecast models, as well as hands-on model based activities.
Technical knowledge of creating a forecast through the use of our FC+ software.
Access to theHub which can be used to refresh refresh learnings from our pharma forecasting training courses.
Topics covered in the training workshops
Forecasting Methodologies
Defining the market and difference between various forecasting approaches (Sales, Epi, Opportunity, and Patient-flow based forecasting)
Trending the market; using algorithms and user-defined events
Adding events to your forecast and the considerations needed for each event
Data generation, management and understanding data reliability
Supporting forecasts with MR
Communicating forecasts
Scenario based/econometric based/probability based forecasting
Specialist topics such as 'Over-the-Counter forecasting' and 'Forecasting in Emerging Markets'
Training Workshop Registration
Boston, 16th-18th October 2019